Departure Procedures
Congratulation! The nightmare of master thesis is over. Now, hang in there. There are few miles left to get your master's degree.
First, login to TTU Campus Information System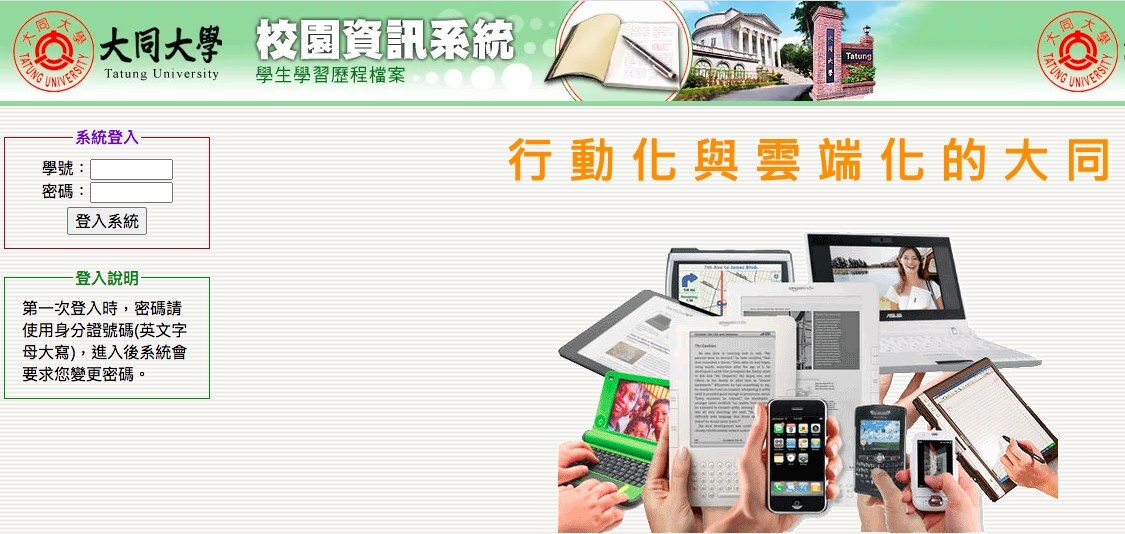 Second, select Graduation System (畢業離校系統). (Click on the red box.)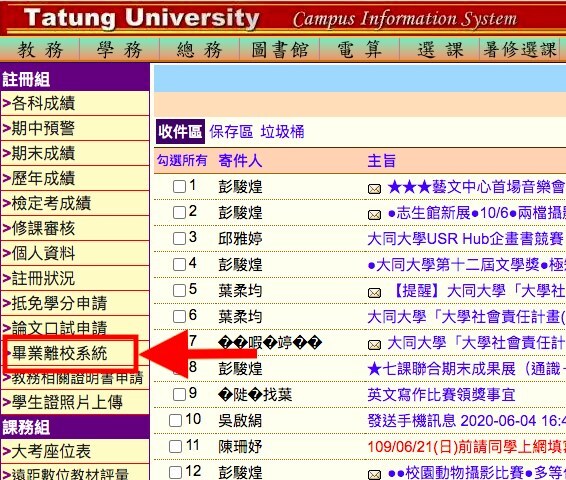 Then, click on the below red box to enter the graduation system.

Follow step 1 to 5 to fill in the requested information. The following are the detailed instructions.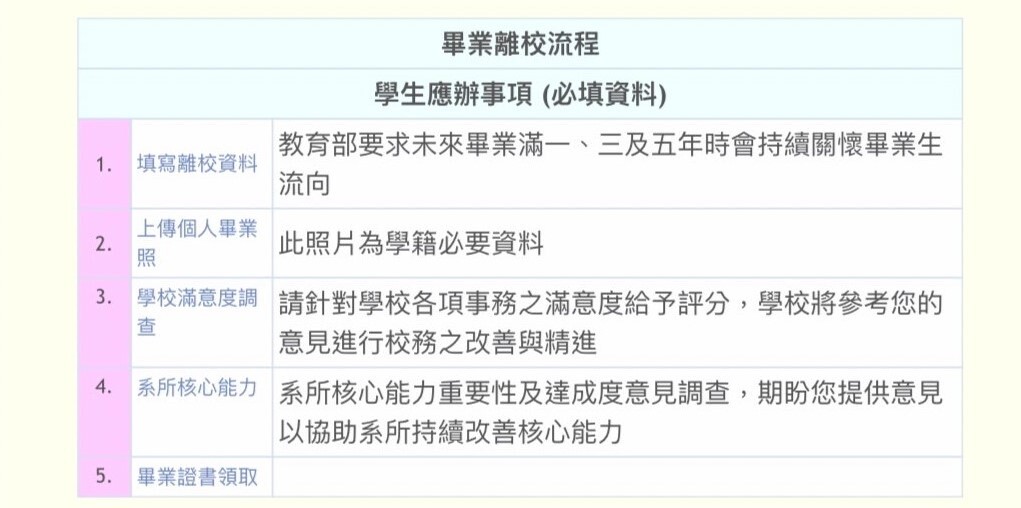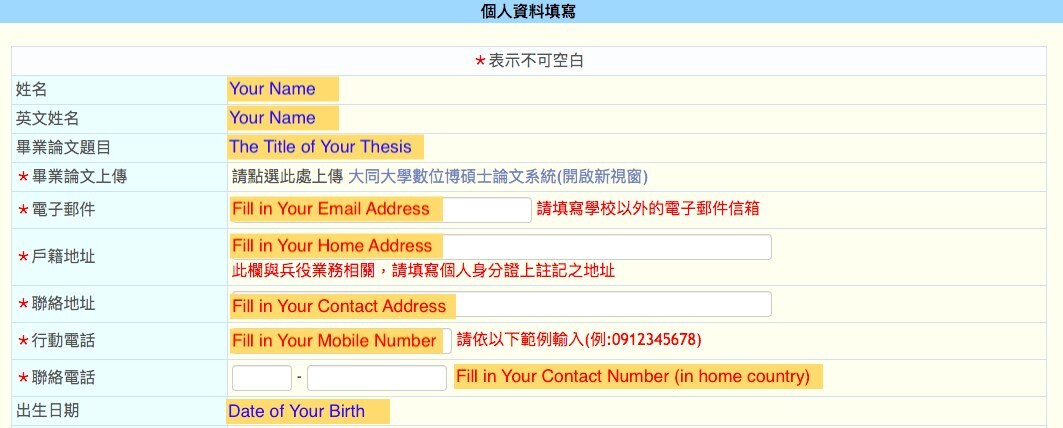 Select your career plan after graduation.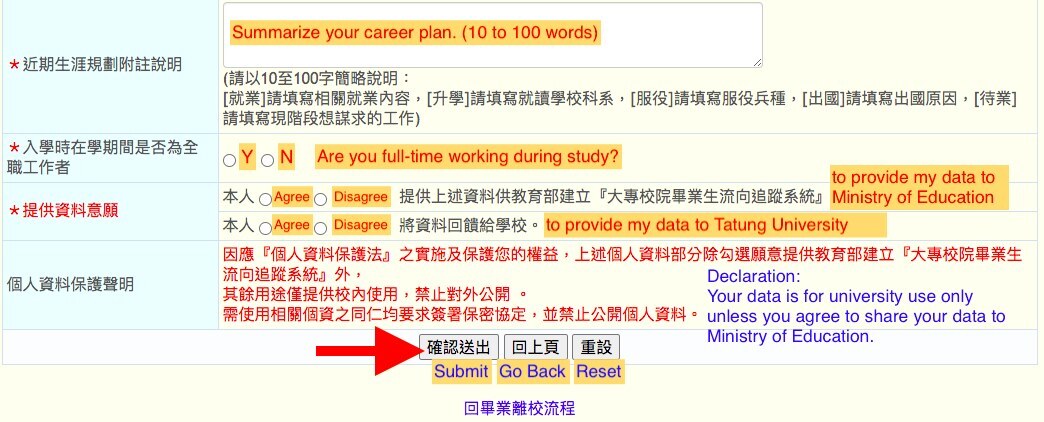 STEP 2.
Upload Your Graduation Profile Picture
Before uploading the picture, please name your file with your student ID number. E.g. "610805005.jpg"
Photos are recommended to be in JPG format, and the size needs to be less than 100KB.
Width and length are set to 360*464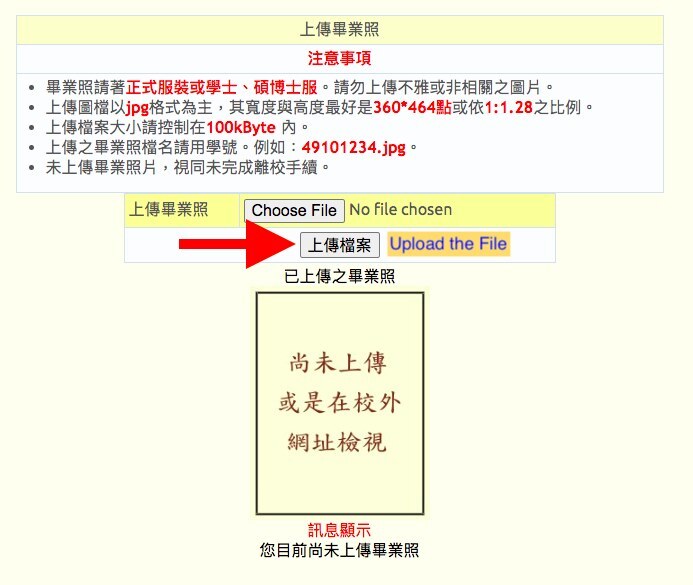 STEP 3.
Complete the Evaluation toward Tatung University

STEP 4.
Complete the Evaluation toward the Department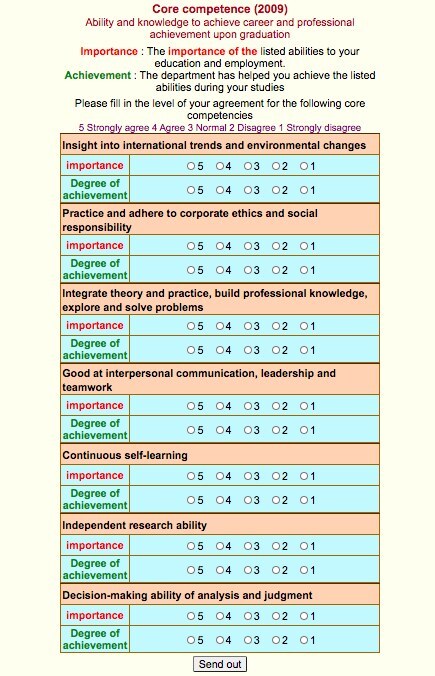 STEP 5.
Choose how to get your degree certificate

STEP 6.
Confirm Your Received Academic Credits with the Chair of Department.
STEP 7.
Get the master's degree certificate from the Registration Section of Academic Affairs Office (教務處註冊組) if you choose "pick up at school" in STEP 5.